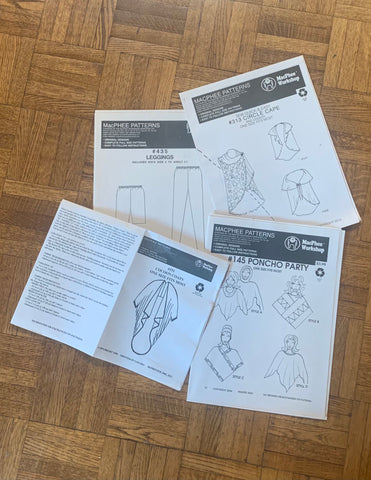 Quick and Easy Project Combo - SPECIAL OFFER
---
Click the box below to see more choices
---
Looking for some quick sewing projects to do for yourself or maybe with someone new to sewing? Need a quick gift idea you can whip up in an hour or two? Then this offer is for you! This combo offers 4 amazing quick and easy patterns for just $20. The regular price of each pattern is $8!!  
The bundle includes:
Get all 4 of these patterns for the HUGE SAVINGS and one time offer of $20 (+tax +shipping). Shipping for this whole bundle to Canada is only $3.50 and to the USA up to $6
Hot Tip! - This makes a great gift!!
Note: This offer has a limited supply, available only while stocks last! (you can always buy the individual patterns)
---
Are you interested in bulk buying one or more of our patterns for your guild members or your shop? We offer bulk discounts and wholesale prices.
Contact us at orderdesk@macpheeworkshop.com to find out more!
---
We Also Recommend
---